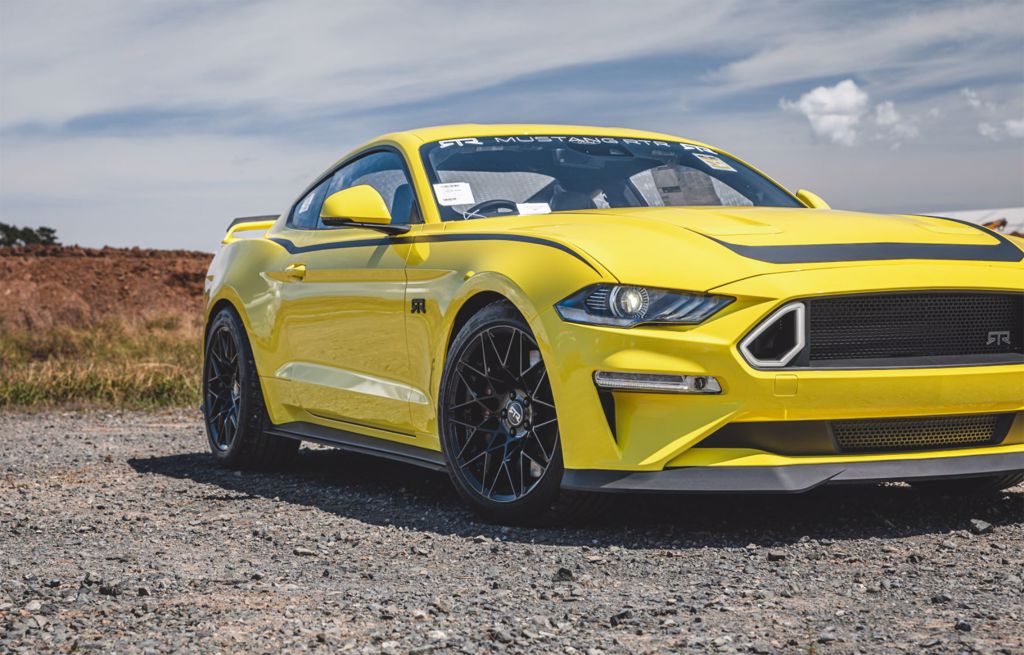 Ford Performance
Build your dream Mustang with numerous configurations from New Zealand's #1 Mustang Dealer.
Performance is at the heart of every Mustang ever built. The unique thrill of opening it up on that straight line. The quick and responsive downshift. Not to mention the legendary power under the hood and that throaty growl that comes with it.
Call 09 444 9900 to find out more about Ford Performance Vehicles.
Request Email or Call back View Mustang Stock Explore Mustang
Build Your RTR Today!
The Mustang RTR was born from the vision of World Champion drifter and Mustang madman, Vaughn Gittin Jr.
Grittin sought out to design a vehicle which both complemented the Ford Mustang lifestyle, whilst adding a modern aggressive new look unlike any other Mustang on the road.
The LED front bumper is what gives an RTR Mustang its signature look; along with an enhanced front splitter, lowering springs and other unique appearance upgrades.
The RTR also includes performance upgrades which have been street tested and track-proven.
RTR products work alongside Ford NZ to ensure that their products are made to the highest standard and precision.
For more information please call our team on 09 444 9900.
Contact UsRequest Email Or Call Back
Build Your Shelby Today!
New Zealand built and approved Shelby Mustangs and performance upgrades available through North Harbour Ford in Auckland.
The freshly designed Shelby GT combines terrific handling, strong V8 power, muscular exhaust tones, and handsome good looks. The naturally aspirated version produces 480 horsepower thanks to additional power from a new exhaust system, while a Ford Performance supercharger option is available that will boost horsepower to over 700+.
The car can be ordered as a fastback or convertible in any colour combination that is available from us. Drivetrain options include a 6-speed manual or a 10-speed automatic transmission.
Every Shelby GT is assigned a unique CSM number and affixed with special dash and engine bay plaques, and then registered in the official Carroll Shelby Registry.
All New Zealand built Shelby vehicles carry a 3 year/60,000kms warranty.