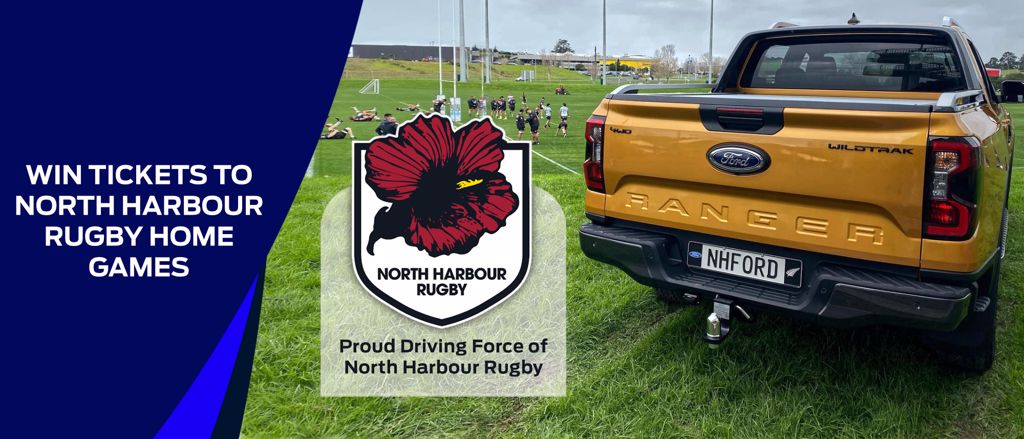 WIN TICKETS TO NORTH HARBOUR RUGBY HOME GAMES
For almost two decades, North Harbour Ford has been a proud sponsor of the North Harbour Rugby Union. This year we have been given the opportunity to give away 10 main grandstand tickets per each of the coming season's home games (which are held at North Harbour Stadium).

If you would like to join us in supporting our team, please feel free to register your interest for a double pass into our ballot below.*
*Please note that numbers are restricted to 10 per game so, registering your interest does not guarantee you a ticket. Tickets will be distributed utilising an anonymized ballot.